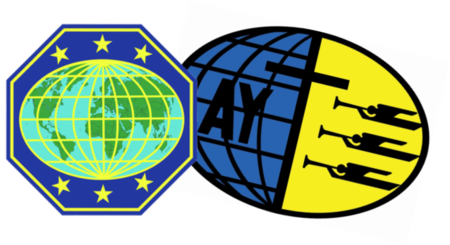 MASTER GUIDE & SENIOR YOUTH LEADER ASSOCIATION
The Master Guide and Senior Youth Leaders Associations have been formed to address the need to adequately stimulate growth and development among our youth leaders, and the need to provide an ongoing training at all levels in Senior Youth Ministry. The Associations also provide further organized representation of the Senior Youth arm of the Seventh-day Adventist Church.
The objectives of the Associations are:
To encourage and provide training for Master Guides and Senior Youth Leaders to upgrade the quality of their service.
To ensure the active participation of invested Youth Leaders in the Adventist Youth Societies and Pathfinder Ministries of the local church.
To inspire and motivate all AY Leaders to become Senior Youth Leaders and all Pathfinder and Adventurer leaders to become Master Guides.
To provide activities for the social and spiritual growth of all invested Youth Leaders.
To perform any other duty as may be advised by the Youth Department of the Conference.
The Executive Meetings are held once per MONTH at a time and place as may be arranged by the Executive Committee in consultation with Youth Director. The General Meeting are to be held once per QUARTER with all invested leaders and local AY and Pathfinder leaders. The members of the executive are: Sponsor, President, Vice-President, Secretary, Asst. Secretary, Treasurer, Asst. Treasurer, Chaplain, Public Relations, Officer (PRO), Parliamentarian.